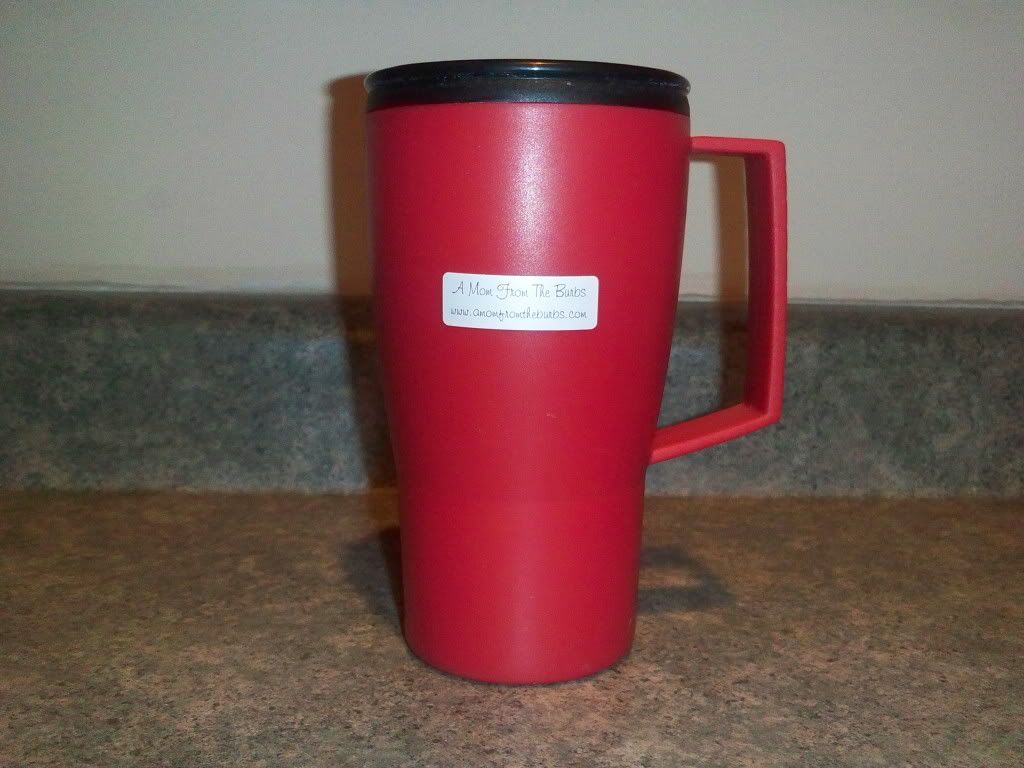 Before going through the dishwasher
I had an opportunity to review labels from
Applied Labels LLC
. What are Applied Labels? Applied Labels are dishwasher safe name labels. They are also safe to use in the laundry.
I used my label on a coffee mug to show you a)how they look before putting my coffee mug in the dishwasher and b)after my coffee mug went through the dishwashers cycle. I thought that the label would lift after going through the drying cycle of the dishwasher but they looked as good as new. There was no lifting and the ink on the label did not run.
This is after the coffee mug went through the dishwasher.
As you can see from the pictures, the labels are not too big. They are just big enough to have all the important information on them. I have my blog name and website on the labels but these are great if you have a child that attends daycare or an after school program. Also, if your child has a allergy to certain foods, you can customize your labels.
Another great school/daycare use for these labels is to put labels in your child's shoes. Applied Labels has something call Shoe Shields for this very purpose. Shoe shields are a clear (see through) label that you place over the printed label. I'm not sure if you would need these since I didn't try them in my shoes.
There are so many uses for these labels that I think this is a wonderful find. I plan on using my labels on business letters to help promote my blog. What would you use your labels on?
*Disclosure: I received a package of Applied Labels to review for free. This has in no way influenced my review. I give honest reviews (good or bad). These are only my opinions of the product. You may have your own opinion of the product.