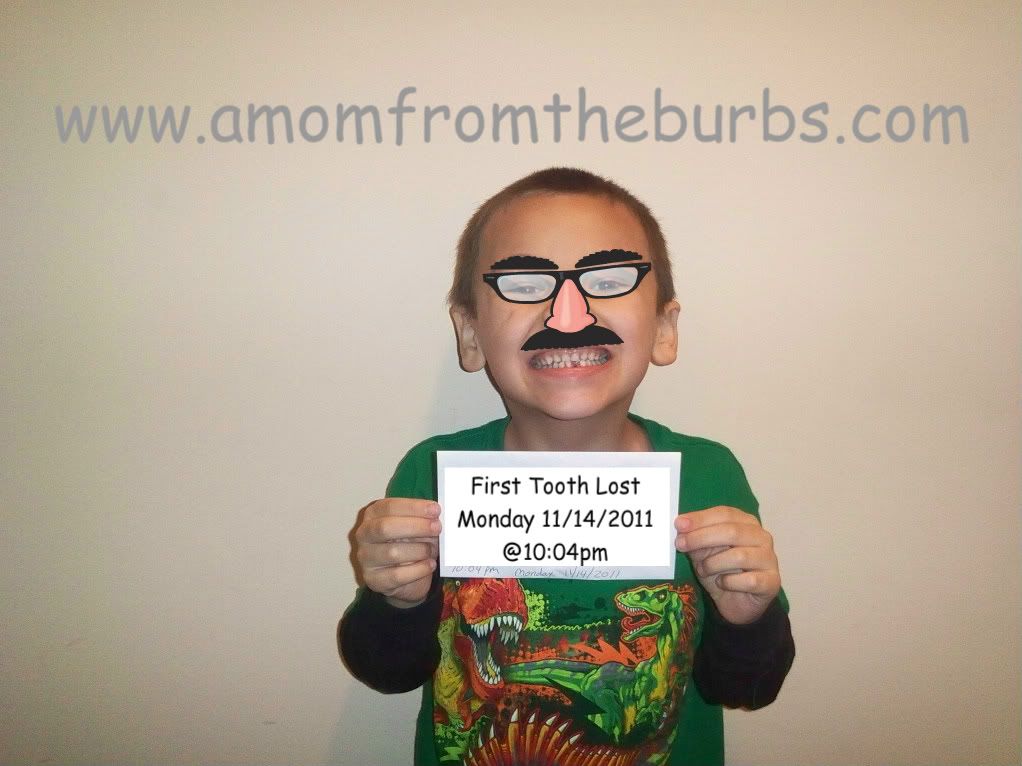 First Tooth Lost Monday 11/14/2011 @ 10:04pm
Last night, Little A lost his first tooth! He was pretty excited as you can see above. He helped me put his tooth in an envelope and place it under his pillow for the tooth fairy.
The first thing he did this morning was check to see if the tooth fairy left him a surprise and sure enough, he got a pack of sugar free gum and $5! He told me that I have to take him to the store so he can spend it, LOL!
The tooth right next to the one he just lost is loose too! It won't be long before the tooth fairy makes another visit to our house.