The City of Westland and Wayne County Parks and Recreation kicked off the 25th anniversary of Mud Day today. What better way to act like a kid then to roll around in mud!
From 10:30am - 11:30am, Radio Disney 910AM entertained the crowd. We got there a little late so we didn't check out the Radio Disney tent.
Radio Disney 910 AM entertains the crowds
The countdown began at 11:35am and then it was every kid, teen, woman and man for himself. There were several news outlets there to document the craziness. I have NEVER seen anything like it.
before the craziness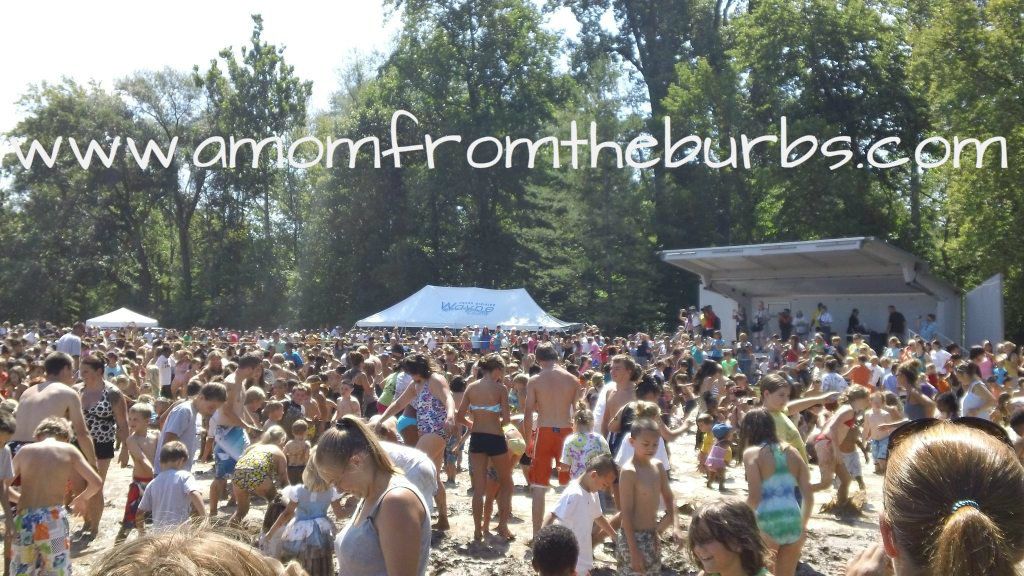 after the countdown
After the estimated 2,000 people entered the mud pit, everyone started throwing mud or rolling in it. This went on til 1pm and during that time I didn't notice anyone getting hurt or getting into fights. Just pure clean, well dirty, fun!
relay races
There were relay races for all the kids. Mine didn't participate in that. They also held a King and Queen of the Mud contest. My kids tried that but didn't win.
When the kids emerged from the mud pit, I died laughing. I could barely recognize them with all the mud on them. At one point, before they came out of the pit for the final time, I lost "Little A" and had to have him paged to the stage. Thank GOD someone brought him up because I was beginning to panic.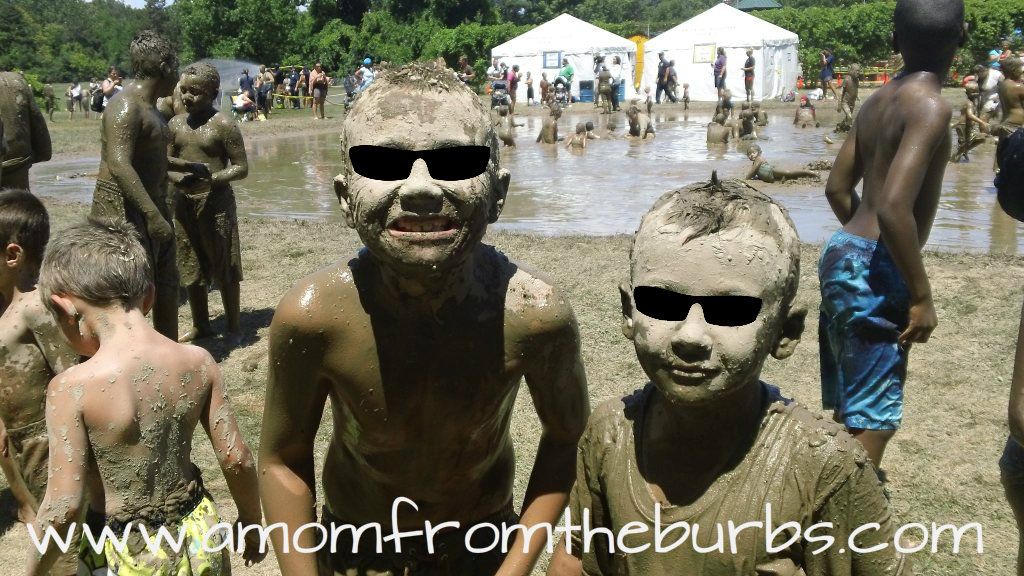 after the craziness
Once the madness was over, the kids stood in line to get hosed off by the firemen. The fire hoses got most of the mud off but they still had mud on them. So, they headed over to an area that had hazmat showers for a better cleaning.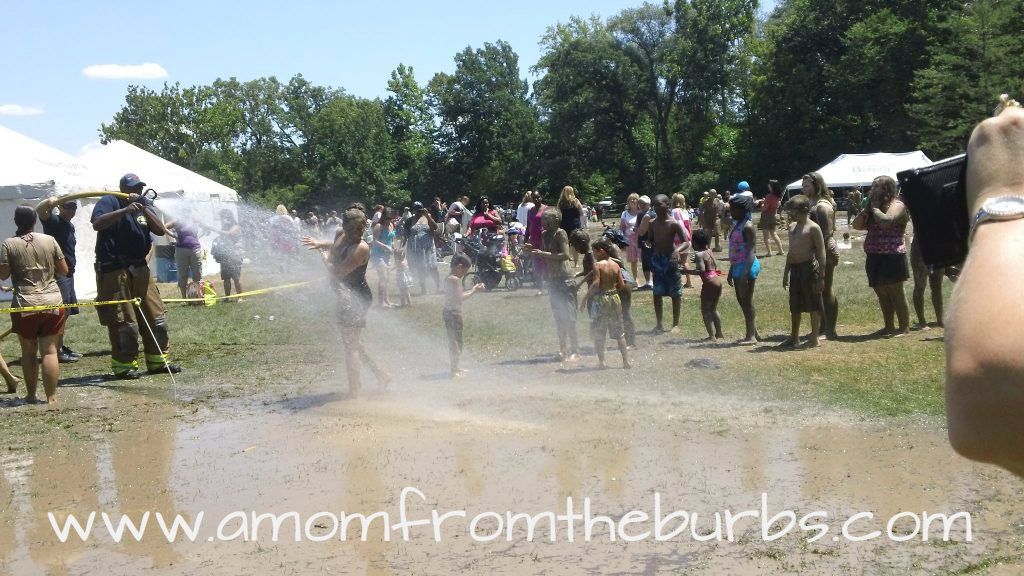 firemen cleaning off the crowd
"Little A" thought it would be funny to peak into the shower next to him. I yelled from behind the rope not to do that and one of the firemen said, "That a boy!" I told him I wasn't ready for that and he said, "Gotta start sometime." Yeah but not at 6 years old.
It was our first time time Mud Day and it will probably be a family tradition. The kids had a great time and they didn't get in trouble for getting dirty!